APMP Pacific Northwest Chapter Scholarships
---
Lee Hendrickson's Gentle Giant Scholarship
And the winner is.....Amber McGlothin! Congratulations Amber!
Amber has a background in the construction industry and worked her way through the ranks from an Administrative Assistant for home builders to an office manager and marketing manager for a national General Contractor. She has been involved in the proposal industry since 2000 and has been in her current Business Development position with a Life Safety and Security company serving the Federal Government since July of 2014. Amber is known for her "eagle eye" when copy editing text, dedication and determination to any task given her, and a never-give-up attitude.
Congratulations, Amber!
--PNW APMP Board
---
Certification Scholarship
The scholarship is established to support a member of the Pacific-Northwest APMP Chapter to complete a level of APMP certification. The chapter will pay the fee for a qualified member to complete the test to gain certification.
In support of our association, it will be important that the recipient demonstrate how he/she will promote their certification and use it to further the awareness of our profession and help establish the reasons why this process is important for all practitioners.
Stay tuned for details on the application period for 2019.
2018 winner...Chalene Macon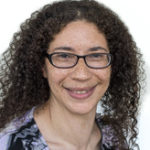 ---
Mentorship
---
Mentorship Program
APMP provides a mentorship program to guide you through your APMP certification process. Click here to learn about the program and find a mentor.
---
APMP Membership
---
Not an APMP Member yet?
Click here to learn the benefits about becoming an APMP member and register. Remember to affiliate with the Pacific Northwest Chapter upon registration so that you can take advantage of all our professional development opportunities!
---